PREPARING YOUR PROFESSIONAL SCRUM MASTER 1 (PSM1) CERTIFICATION
A straightforward guideline on what to do when you want to take your Professional Scrum Master 1 (PSM1) certification
INTRODUCTION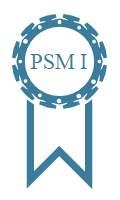 I remember those days when I planned to take my PSM1 certification.
Took me months to search for a good reference to prepare myself.
Frankly speaking, I'm a well planned kind of person. Even more, a perfectionist and a competitive person. At least that's what my parents and my friends used to say.
Taking a certification without knowing what I'm going to face is like going to a war without knowing what weapon should I bring.
If that's sound familiar, you are on the right article.
I tried to search for articles or blogs about people's experience on their preparation for PSM1 certification.
Unfortunately, I couldn't find much real life experience. Most of them just talk about the theory and book reference I should read.
Well.. Come on.. I need a straight forward recommendation.
Some people just don't like to share -__-"
That's why I decided to write this. No more people will feel the uncertainty like I felt before 🙂
Let us get started.
AM I READING THE RIGHT REFERENCE?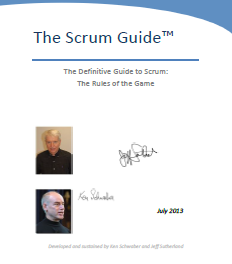 The analogy is like this.
If you want to learn about a religion, read the Big Book of that religion.
If you want to know about Christianity, read The Bible.
If you want to know about Moslem, read The Quran.
If you want to know about Scrum, read The Scrum Guide.
As simple as that.
There are many references about scrum out in the internet, but trust me, what you need to do is read the scrum guide from A to Z, read it word by word, let it sink in your brain, dream about it, trust every word of it, then you're on the right track.
A friend of mine tried to tell me that to pass PSM1 certification, the only resource I can trust is only the scrum guide.
I didn't believe him at that time, I read many books, tried to find lots of resources, but trust me, the scrum guide is more than enough.
But wait, reading is not enough (at least for me), I need to know the exam sample, somewhere where I can test my understanding of the scrum guide.
Then again, the hunting begun…
I tried to search for exam samples from internet.
I found samples, but then I got more confuse, some of the sample's answers were not match with the scrum guide.
Now which one should I trust?
Let me share the perfect resource to practice:
Mikhail Laphsin's blog. God bless him for making such a great mock quiz.
Test Taker Online
Note: I didn't pay for the test. I just took the exam sample many times to get different questions 🙂
Take those tests lots of time, make sure you get at least 90 to 95 percent and you'll be ready.
That's all? Really?
Yes. That's all. Trust me!
SHOULD I DO SCRUM FIRST OR CERTIFIED FIRST?
Doesn't matter whether you certified first or not, the most important thing is that you understand the scrum methodology before you run a scrum project.
Read and understand the scrum guide and do the exercises I describe above before you start doing scrum.
Otherwise, you will be lost and mix things up.
I'm not saying certification is not important.
Certification is important, especially for your career path and your linked in profile 🙂
But understanding the scrum guide before you run a scrum project is more important than the certification itself.
WHAT TO PREPARE ON THE "D" DAY?
One important key to success is self-confidence. An important key to self-confidence is preparation.
Arthur Ashe
I assume you already know where to take the certification.
If not, please refer to this link https://www.scrum.org/Assessments/Professional-Scrum-Master-Assessments
The next thing is building your self confidence.
You've done your part (preparation), now trust your self and go to the battle.
Apart from mental and knowledge preparation, I also suggest you to prepare from the technical side.
I make sure that I have a good internet connection, a silent place, a free 60 minutes of time and support from my friends as the technical preparations.
Oops, there's one more … Pray 🙂
WHAT'S NEXT?
Yeayy!!! Congratulations!
You passed, right?
The next thing to do is implementing the knowledge you got in a project.
I suggest you to start looking around for scrum project candidate.
Talk to your management to run the project using scrum.
Implement the scrum immediately.
At this point, you might consider to read some books to enrich your knowledge in scrum.
I suggest you to read these books for your references: https://www.scrum.org/Courses/Professional-Scrum-Master/PSM-Subject-Areas
I will write other article about the challenges I faced while implementing scrum in a company that still new in scrum.
For now… Have fun!